Every summer, as the national temperature gradually rises, many swimming pool operators start to have a headache about how to clean the swimming pool quickly and easily. Especially in some swimming pools with a large flow of people, the water quality is also damaged. The debris at the bottom of the swimming pool, There are also a lot more sediments. The swimming pool must be sucked every day. If it is not cleaned in time, it will affect the subsequent normal business. Therefore, it is very important to choose a suction machine suitable for your own swimming pool.
When purchasing a swimming pool sewage suction machine, you should first consider your own swimming pool site conditions. Different swimming pools require different specifications of pool cleaning equipment. The larger the pool area, the greater the power of the selected swimming pool suction machine. You can't just consider the price factor when buying. Try to buy well-known brands at home and abroad. The quality of the products will be relatively stable and reliable. I recommend the maytronics pool suction machine in the United States.
Maytronics pool dirt suction machine from the United States, imported with original packaging, is a good helper for pool cleaning.
Israel's Maytronics factory, with its strong professional technical strength and reliable product quality, has made the Maytronics series of swimming pool sewage suction machines of the United States sold at home and abroad, and has won unanimous recognition and high praise from new and old customers. The power control box and control panel of the swimming pool dirt suction machine adopts waterproof design, which can be suitable for various humid environments. Specially designed the safety protection function of automatic power-off of the water outlet to ensure the service life of the sewage suction machine; the housing and some parts of the sewage suction machine are made of engineering plastics, which is waterproof and corrosion-resistant. The powerful cleaning ability of Maytronics pool dirt suction machine is suitable for large or private swimming pools of various shapes. Even public swimming pools that are difficult to handle can be handled with ease.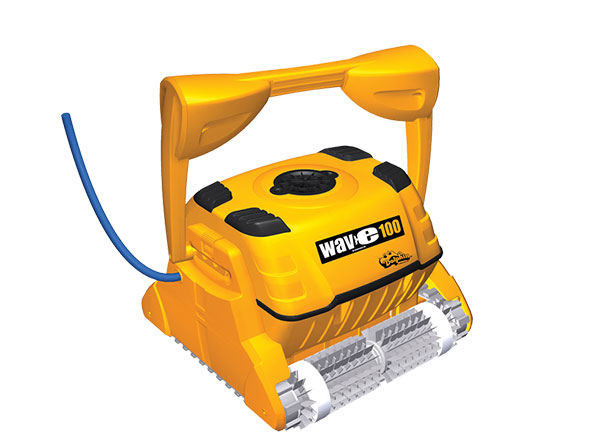 maytronics pool suction machine
Five reasons to choose Maytronics automatic sewage suction machine:
1. Short cleaning cycle, humanized design, simple maintenance:
The advanced programming design of Maytronics automatic pool suction machine allows people to clean commercial swimming pools once in 6 hours, while private swimming pools for home use only need 1.5 hours. It will automatically shut down at the end of the cleaning cycle. The filter bag indicator designed by the dirt suction machine will give a reminder when the filter bag needs to be dumped. After the suction is completed, only the filter bag in the machine needs to be cleaned, which is simple and practical.
2. The product has low energy consumption, is safe to use, and conforms to international standards:
The efficient and powerful water pump of the Maytronics Sewage Suction Machine makes the water circulate and distributes the chemicals evenly, which greatly saves energy and reduces the use of expensive chemicals. All Maytronics Dolphin automatic sewage suction machines have undergone rigorous testing to ensure safety and have passed ISO9001:2015 and CE/UL standards.
3. Professional functional design makes your swimming pool look new:
Maytronics pool suction machine has many advantages that make people eye-catching. Including: Maytronics swimming pool dirt suction machine has a variable length of 18-50 meters. Its unique anti-twist device can effectively prevent cable entanglement; waterline cleaning program can make the machine clean along the waterline; gyroscope assists intelligent cleaning The program controls the climbing of the pool wall for more thorough cleaning. Maytronics dolphin pool suction machine uses an intelligent program control device to scan the pool, and then scrub the pool wall and bottom, and at the same time use a vacuum to remove the scraps, so that the pool water is clear and transparent, which is worth the money.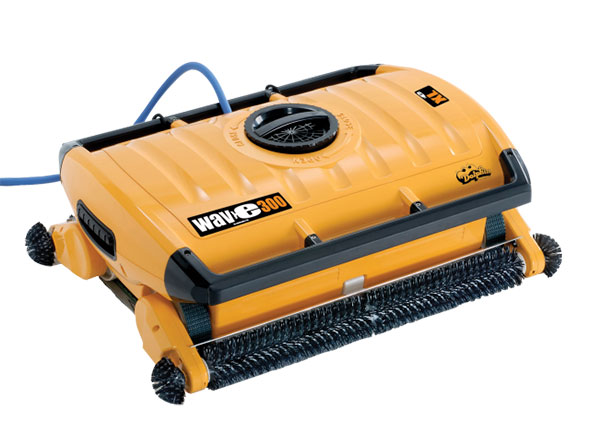 maytronics pool suction machine
4. The swimming pool cleaning technology is suitable for your swimming pool:
Cleaning your swimming pool with Maytronics pool suction machine is a fast, simple and fun job. Its built-in advanced software can effectively scan your swimming pool and lock the memory to achieve the ideal cleaning effect. You can use a remote control device with a joystick to instruct the automatic dirt suction machine to enter difficult-to-reach corners, so that the operation is fully adapted to the size and shape of your swimming pool, leaving no dead corners, and you can also set the cleaning time to choose an automatic that you need Cleaning procedures.
5. Comfortable experience, worry-free operation:
Maytronics dirt suction machine does not need to be installed, and it is automatically programmed. You can directly perform efficient dirt suction as long as you turn on the power. Effective and efficient, it can clean the entire pool floor and wall automatically and skillfully, without personnel supervision, and effortlessly save effort. Maytronics sewage suction machine has cloud connection function, smart phone MyDolphin™App remote control, allowing you to freely control your swimming pool sewage suction machine anytime, anywhere.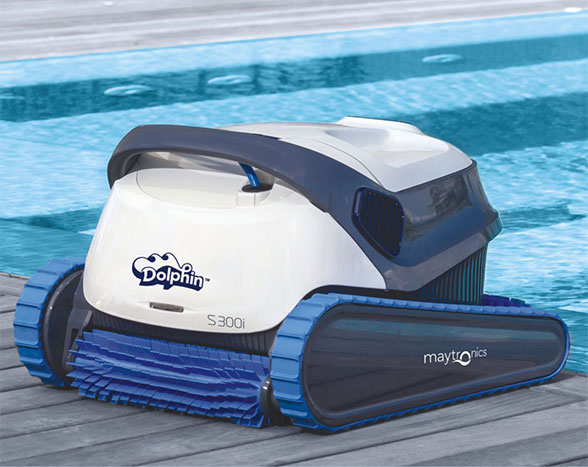 maytronics pool suction machine
The Maytronics Sewage Suction Machine in the United States is professionally produced by the industrially developed Maytronics factory in Israel. Each model of Maytronics swimming pool sewage suction machine has its own unique performance and convenient features. It is a high-tech swimming pool cleaning equipment, which is efficient, time-saving, labor-saving and money-saving. Regardless of the material of your pool, you can always find a pool suction machine that matches your pool at Maytronics. Maytronics automatic swimming pool dirt suction machine of the United States, excellent quality, trustworthy.