How does customers do not love when the project is so beautiful?
Click:4335 Date:2013-07-16 13:44:00 Information Source:
"Three products, seven installs", although this is a bit exaggerated, it illustrates the importance of installation. Then how can we get customers to recognize the goods without the high price? Simple is to do the project a little more beautiful, and then the layout of the project, machine installation location, installation details and protective measures to do a good job, this is to let Party A fall in love with the project!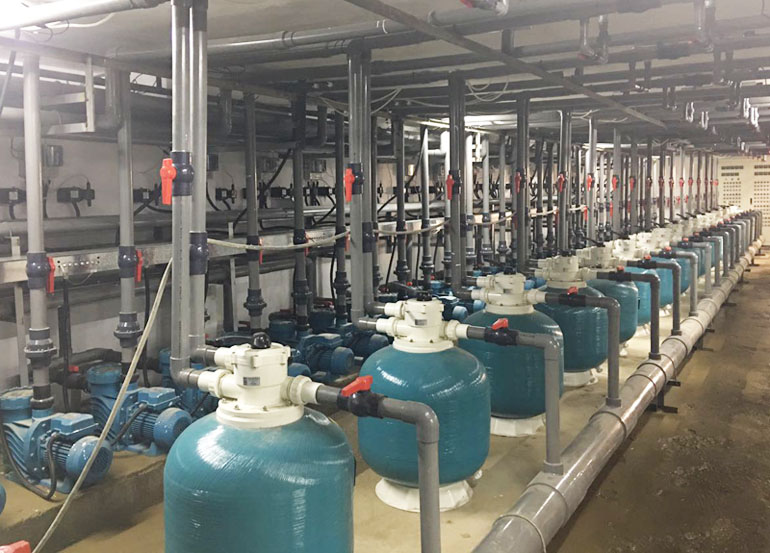 First, rational layout.
A limited installation space, how to place the machine set, how to design the pipeline direction, this reasonable layout determines the aesthetic degree of your project.
Two, uniform
The so-called uniformity is the unit in a line, the water tank in a line, the so-called neatness is their spacing to evenly distribute. This step is very important for the next horizontal and vertical, do not do uniform, even if it is horizontal and vertical, the effect is like a mess.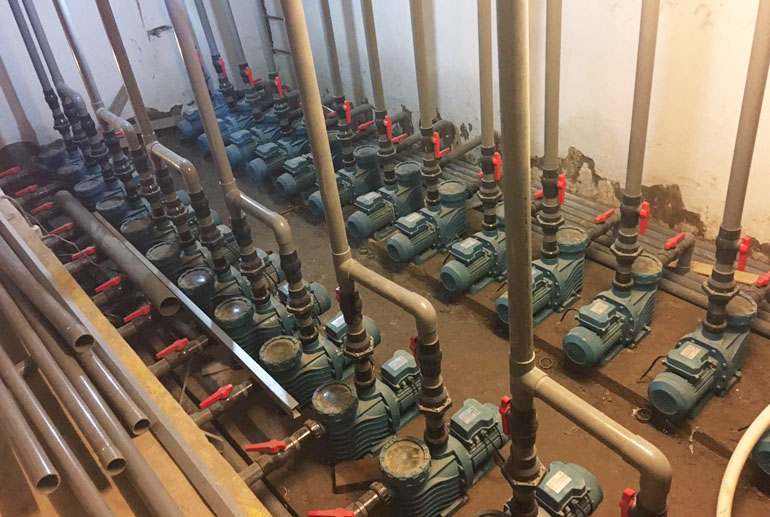 Three, horizontal and vertical
Horizontal and vertical, of course, refers to the pipeline and the circuit of the water circuit. If you want to be horizontal and vertical, you would rather take three turns or walk a diagonal pipe. Horizontal and vertical is actually able to show the workmanship level of workers, but also can reflect the level of engineering.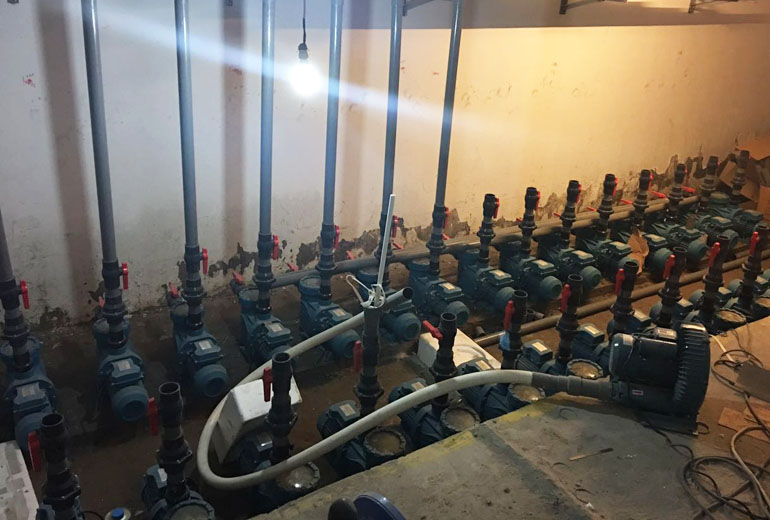 Four, installation details
1. Machine trough steel base, whether you have a concrete base or not, do not throw the water tank directly to the ground, plus a trough steel base, the grade is instantly high, and it does have a role in preventing the water tank under the water decay.
2. Unit base, the unit must be a base, from the ground 15-30 cm, conditional can be several units at the same time to make a whole base, so it will also be high-end foreign gas on the grade!
3. All channel steel corner brush antirust paint, on the surface of a layer of silver paint, stainless steel texture, and silver paint and insulation aluminum skin, stainless steel tank color close to the overall feeling is relatively strong.
4. Electric control box, indicating lights can also do more to upgrade the level of electronic control, or a simple empty box to sell people so much money, who would not like it! And there are more lights, so there will be no more trouble.
5, other shockproof pad, pump wind water shed, sign signs must be done.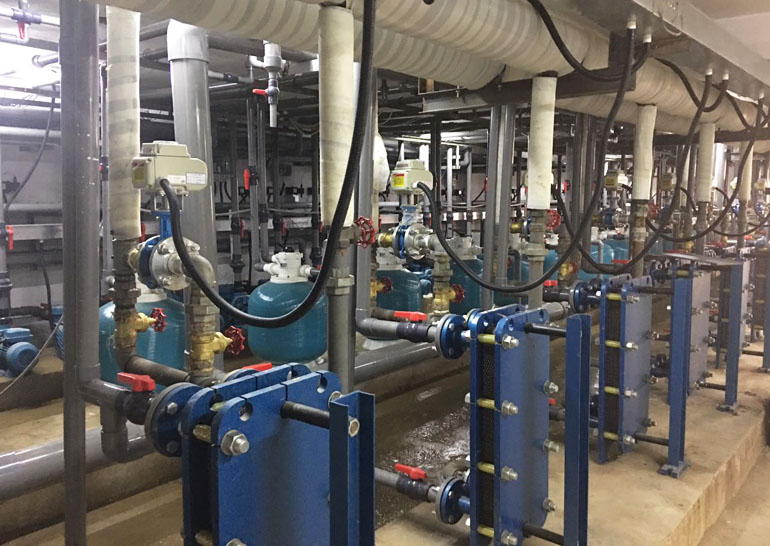 Five, protection details
Pipeline insulation and site protection measures
The following data should be determined according to the actual situation of the project and the local specific prices.
The first is the rational layout: to do well, we need to be careful and not need to spend money.
The second is uniform: we need to be careful and do not need to spend money.
The third horizontal and vertical: to do a good job needs to be careful, need to spend a little money, increase the cost of pipe support, about 10 angle iron, about several hundred yuan, depending on the specific needs of the site project.
Fourth installation details: it takes a little bit of money to do well. The cost of steel for 10 tons of water is about 3,000 yuan. Paint, labels, electric box lights, pump caps and so on are several hundred yuan.
Fifth protection details: it takes a little money to do well. Thermal insulation material has aluminum skin or winding tape material, aluminum skin chamfer needs patience to do, a small project of 20 tons of aluminum skin insulation generally needs about 3,000 to 5,000 yuan, but aluminum foil only needs about 2,000 yuan, because cheap and no technical requirements.